NTCOSS advocates for action in key areas to achieve a diverse, equitable and sustainable community, in which all people can participate in and benefit from all aspects of social, cultural and economic life
NTCOSS advocates for a harm minimisation approach to alcohol policy; a fair economy and tax system; improving housing and homelessness responses; protecting human rights; and a safer, fairer and more inclusive Territory for Aboriginal people, culturally and linguistically diverse people, people with disability, and people who identify as Lesbian, Gay, Bisexual, Transgender and Intersex (LGBTI).
The social and economic costs from alcohol-related harm are significant in the NT, with the highest per capita alcohol consumption and rate of alcohol-attributable deaths in Australia. Alcohol misuse and harm can affect individuals regardless of age, gender and race.
NTCOSS endorses a holistic health approach rather than punitive responses when creating policy development and implementation strategies. NTCOSS advocates for responses that address demand, supply and harm reduction issues to improve social outcomes for individuals, families and communities in the NT.
NTCOSS advocates for a harm minimisation approach to alcohol policy, which balances the elements of supply reduction, demand reduction and harm reduction. The NT requires a strong focus on the social determinants of health, such as early childhood experiences, education and living conditions, to support alcohol harm minimisation.
NTCOSS supports the significant reforms that resulted from the 2017 Alcohol Policies and Legislation Review (Riley Review), including an independent Liquor Commission and the introduction of a minimum floor price (minimum unit price) on alcohol.
NTCOSS continues to work closely with peak bodies and organisations with alcohol and other drugs expertise, including Amity Community Services and the People's Alcohol Action Coalition, to advocate for the introduction and implementation of evidence-based policy.
The NT experiences the highest rates of homelessness in Australia with Territorians experiencing homelessness at 12 times the national average. Nearly half (48%) of people seeking homelessness services are turned away. Financial difficulties, inadequate housing and domestic, family and sexual violence (DFSV) are among the drivers for people seeking assistance with housing and homelessness support.
Housing and homelessness are inextricably linked and NTCOSS advocates for significant investment in social housing infrastructure by both the Federal and NT Governments. More social housing means more places for people who are experiencing homelessness. Severely crowded dwellings make up a high proportion of those experiencing homelessness. NTCOSS works with other organisations in the housing and homelessness space, in particular following the lead of NT Shelter in advocating for increased Commonwealth funding for homelessness services; increase in short-term crisis accommodation solutions; further collaboration between government and the not-for-profit sector in the area of domestic, family and sexual violence (DFSV) to reduce DFSV-related homelessness; a significant investment in public housing by the Commonwealth and NT Governments; and in calling on the NT Government to give full effect to the National Cabinet agreement to introduce a six-month moratorium on residential evictions during the COVID-19 emergency.
Human Rights & a Human Rights Charter
NTCOSS supports the establishment of a human rights charter in the NT. NTCOSS calls on the NT Government to establish a mechanism to inquire into the best practice model of a human rights charter for the NT, including looking into other state-based rights charters and processes to establish charters, such as in Victorian and Queensland.
NTCOSS works in collaboration with LGBTI advocates to ensure that LGBTI Territorians' rights are upheld.
NTCOSS advocates for the reform and modernisation of the NT Anti-discrimination Act; increasing equitable access to health services; and against the Federal Government's Religious Freedom Bill; and advocated for the decriminalisation of the NT Sex Industry.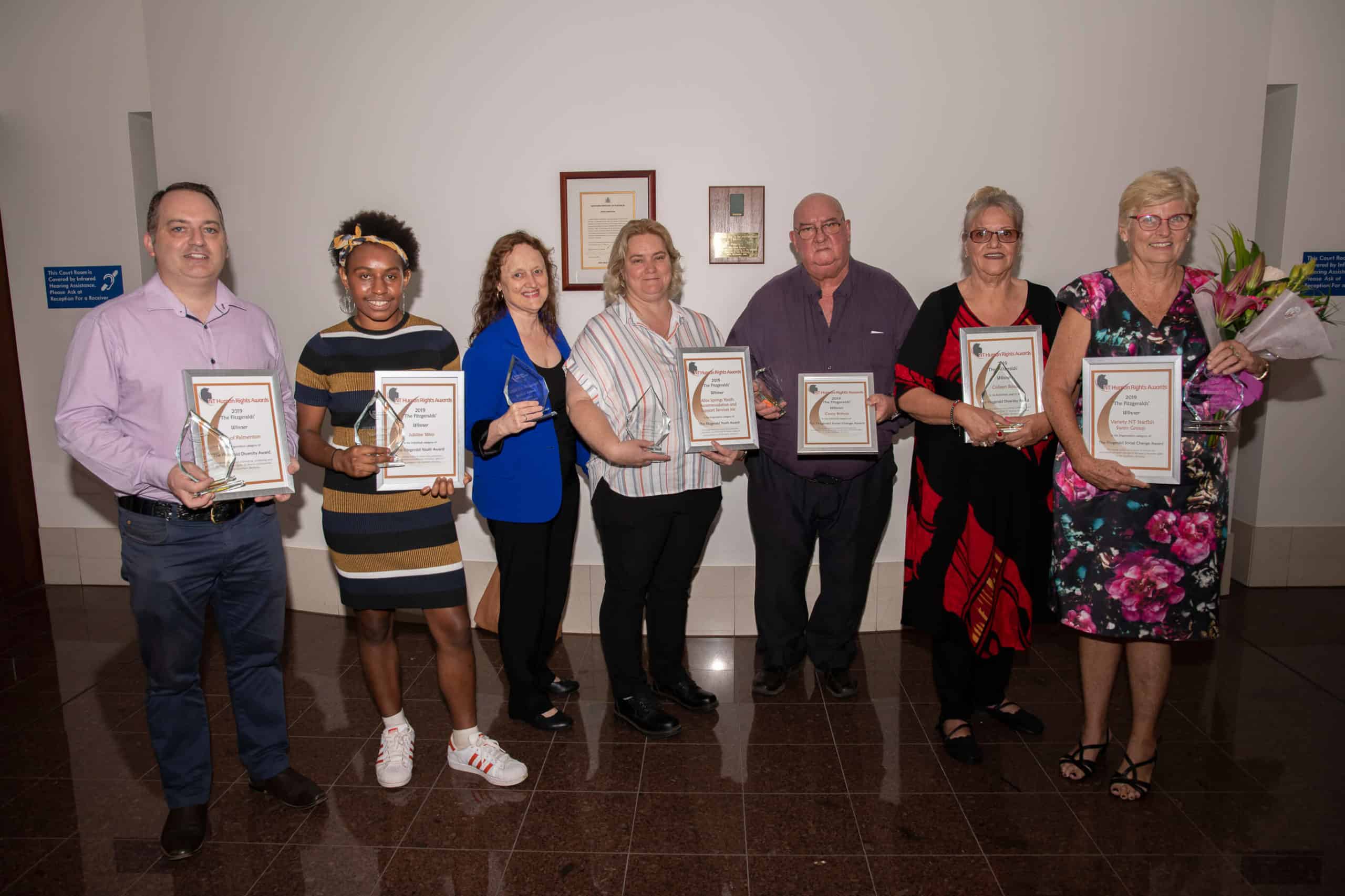 NTCOSS advocates for fair, transparent and accountable decision making in relation to government expenditure in the NT. NTCOSS advocates for adequate public funding for essential health, education and community services.
Government revenue is necessary for funding services which assist vulnerable and disadvantaged Territorians, including many of the services provided by the social services sector.
NTCOSS also wants a fair tax system, both as an ethical imperative and because the fairness of the tax system is crucial to maintaining public acceptance for the system and support for the services its funds.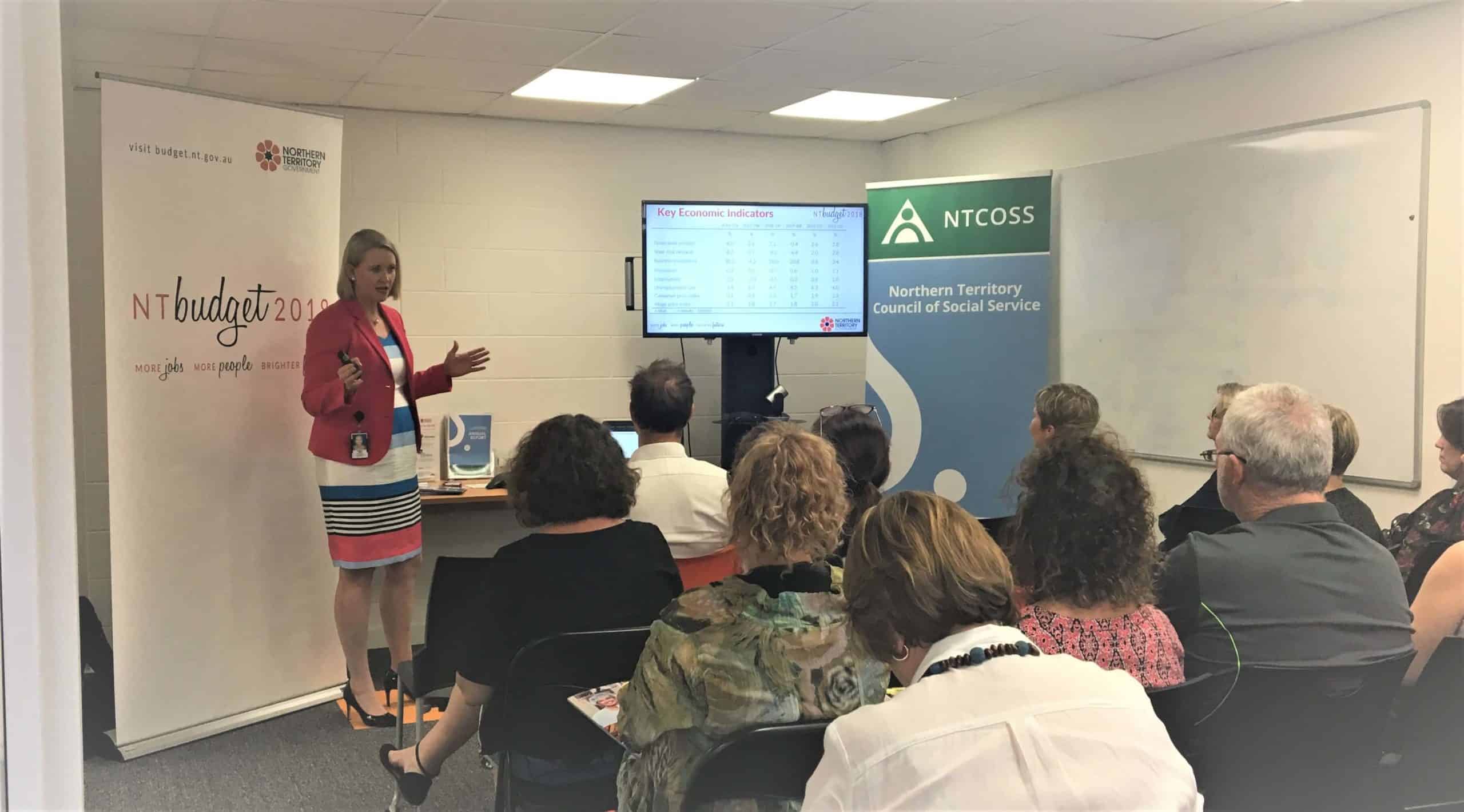 NTCOSS advocates for a fair, well-functioning and long-term sustainable taxation system which provides sufficient revenue to government to fund vital services. NTCOSS calls for reform to gambling taxes in the NT, together with greater transparency in how and how much gambling providers are taxed, including taxes and charges as per agreements between NTG and gambling providers. NTCOSS also advocates for the end to stamp duty, to be replaced with a broad-based land tax.