Aboriginal Justice Agreement
Aboriginal Territorians live safe, fulfilling lives and be treated fairly and without discrimination
In partnership with Aboriginal communities the NT Government is developing an Aboriginal Justice Agreement. By all objective measures we have failed our First Nations people. Aboriginal Territorians are overrepresented in the criminal justice system both as offenders and victims. The repercussions of historical policies which include the forced removal of children from families and the failed NT Intervention (which completely undermined any principles agency or self-determination), combined with the fact that most Aboriginal Territorians live in remote or very remote communities with limited resources and infrastructure, have perpetuated this disadvantage. These have had far reaching consequences on intergenerational trauma, loss and grief.
The vision for the Aboriginal Justice Agreement is for 'Aboriginal Territorians to live safe, fulfilling lives and to be treated fairly, respectfully and without discrimination and for Aboriginal offenders to have the opportunity to end their offending'.
Over the seven years of the Agreement, in 2 stages, the signatories aim to reduce offending and imprisonment rates of Aboriginal Territorians; engage and support Aboriginal leadership; and improve justice responses and services to Aboriginal Territorians.
The evidence of a number of failed policy initiatives by various governments in past years has demonstrated that key to any success is genuine consultation and co-design principles. The Agreement has set a standard for genuine community consultation. We strongly support the Agreement and the principle that 'improved justice outcomes for Aboriginal people will only be achieved if the NT Government works in partnership with Aboriginal people to implement the AJA and that Aboriginal leadership is pivotal'.
The success of the implementation depends heavily on funding and adequately resourcing the recommendations in the Agreement. NTCOSS strongly advocates for NT Government to commit to adequately fund and resource the solutions, to address the national crisis of the continued unmet legal need of Aboriginal people.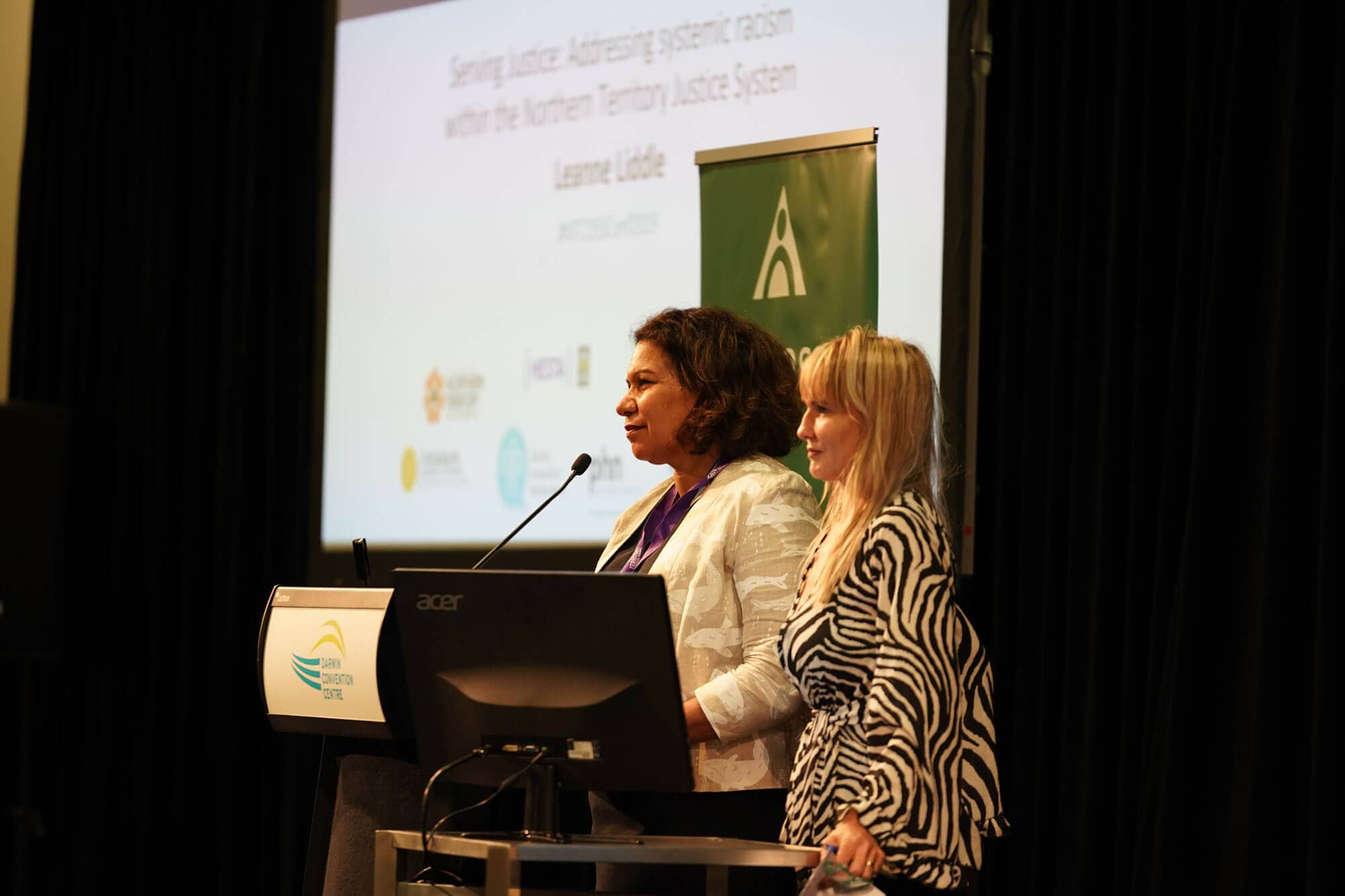 NTCOSS supports the North Australian Aboriginal Justice Agency's (NAAJA) proposal that the funding must outline a set of values and principles which should inform the establishment of an Aboriginal Justice Funding model. These include a focus on culturally based capabilities and cultural competency in service provision; the recognition of wrap-around services to address the complexity of needs for Aboriginal people; funding allocations based on the legal need of Aboriginal people; the recognition of strengths based approaches of Aboriginal Community Controlled Organisations (ACCOs); placed-based approaches to funding through Law and Justice Groups and ACCOs; flexibility and integrated delivery of services based on local requirements; and long term funding provision contracts of 5 years or 10 years.
For more information see Pathways to the Northern Territory Aboriginal Justice Agreement, a companion document to the draft Agreement that brings together the background information, consultation findings and evidence that informed the development of the Agreement.